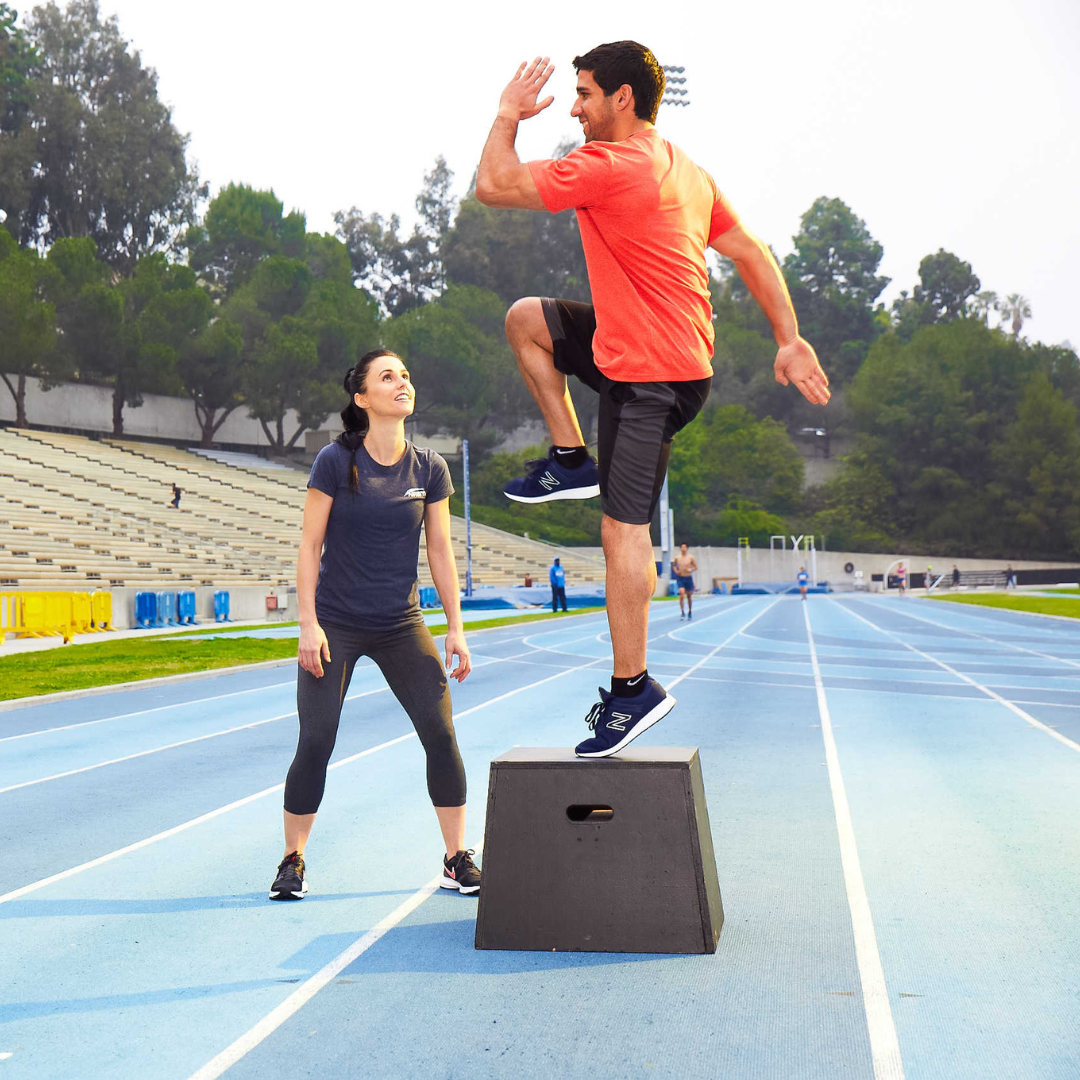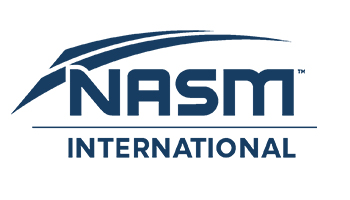 NASM Performance Enhancement Specialist (PES)

Specializing in sports performance training with NASM will help enhance not only your clients' performance but also your earning potential.
With NASM's Performance Enhancement Specialization (NASM-PES), you'll learn how to provide cutting-edge strength and conditioning training for your clients. You'll gain the advanced knowledge, insight, and skills needed to help clients of all levels reach their peak performance potential.
The 16 modules in this program will also help you meet the demands necessary of a Sports Performance Professional at all levels of sport by providing you the tools you need to improve your clients' speed, agility, quickness, lifting, and more.
Not only that, but you will also be able to advance your career and reach a new clientele seeking peak performance while guiding your current clients to reach their maximum performance potential.
With the Premium Self-Study and All-Inclusive packages, you'll also get exclusive bonus content and a programming toolkit. The bonus content includes weight room maintenance and management, and football, baseball, and basketball lecture videos. The programming toolkit includes 9 sample programs, a youth programming manual, and a programming generator.
The NASM-PES was initially developed as the sixth phase (Maximal Power) of the Optimum Performance Training (OPT™) Model. That means you'll gain the benefits of a performance program built on evidence-based research, a systematic approach, integrated exercise programs, and more. You'll learn how to apply the knowledge and methods of the proven OPT™ Model to strength and condition training to help enhance your clients' performance.
We've taken the latest and most prominent research in strength and conditioning and developed a system that helps you, the trainer, apply it practically and systematically with a wide array of clients.
Specializing in Performance Enhancement with NASM won't just benefit your clients. It can stretch your earning potential too. And it's not just for personal trainers either. This program applies to anyone who works directly with athletes to improve their on the field, court, or ice performance.
Who Should Become an NASM-PES?
Personal Trainer - Every client is an athlete in one way or another. Sports performance tactics can help any client perform better in every aspect of their workout and physical activity.
Physical Therapist - Understand what it takes for athletic patients to reach their peak performance and how these methods can work alongside other rehabilitation techniques.
Athletic Trainers - When working with athletes, you want to get them to perform at a peak level. Help them succeed safely, effectively, and quickly reaching levels they never thought possible.
Coaches - Coaches at all levels – youth, high school, college, and pros – can benefit from a deep understanding of performance enhancement to help get the most out of their athletes whenever they enter a competition.
Strength & Conditioning Coaches - NASM's Performance Enhancement Specialization can help Strength and Conditioning Coaches gain valuable insight and a systematic approach to getting even more out of your athletes. It's the perfect complement to a 4-year college degree.
Athletes & Fitness Enthusiasts - Whether you play hoops with your friends on the weekend or are preparing for your next professional event, the NASM-PES can help you understand the keys to your performance and how to use them to unlock your potential.
The course includes:
1.9 NASM CEUs
35 Lecture Videos, 34 Demo Videos
Exercise Library with 64 Videos
16 In-Depth Chapters
Physical Textbook - NASM Essentials of Sports Performance Training 2nd Edition
1 Year to Complete the Final Exam
Course content 100% Online; Access on All Devices
Certificate of Completion
Course Curriculum:

Chapter 1: Integrated Training Essentials
Chapter 2: Science of Human Movement
Chapter 3: Testing in Sports Performance
Chapter 4: Flexibility Training Concepts
Chapter 5: Metabolic Energy System Training
Chapter 6: Core Training Concept
Chapter 7: Balance Training Concepts
Chapter 8: Plyometric Training Concepts
Chapter 9: Speed, Agility, and Quickness Training
Chapter 10: Resistance Training Concepts
Chapter 11: Olympic Lifting for Performance Enhancement
Chapter 12: The Science of Periodization of the OPT™ Model
Chapter 13: Injury Prevention for the Athlete
Chapter 14: Performance Nutrition
Chapter 15: Ergogenic Aids
Chapter 16: Psychology in Sports Performance
Final Exam Format:
Passing score: 70% or higher
Number of questions: 100 multiple choice
Time limit: 90 minutes
Number of attempts : 3
Exam Expiration : 365 days from the course activation
Exam must be taken at Optimum Performance Studio in Central
CEUs: NASM (1.9), ACE (2.0)
Additional information
| | |
| --- | --- |
| CEUs | NASM (1.9), ACE (2.0) |