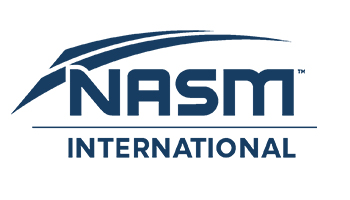 NASM Certified Nutrition Coach (CNC)

The most comprehensive nutrition program we've ever offered. In this state-of-the-art interactive program, you'll learn how to put your clients on the healthiest route towards their best selves. Acquire the facts about hot topics such as proteins, carbs, macronutrients, fad diets, and much more. Discover the reasons why we get stuck in dietary patterns - and strategies on how to break them.

As an NASM Certified Nutrition Coach (NASM-CNC), you'll have the relevant knowledge and abilities you'll need to design and deliver top-quality, individualized nutrition coaching for your clients. You'll be able to use your nutrition coaching skills to increase success in their health- and fitness-related goals.
As an NASM Certified Nutrition Coach, you will:
Create lasting strategies for navigating real-world situations

Change lives when you help people change lifelong habits for good

Enjoy the benefits of a career in a growing industry

With the NASM Nutrition Certification, you will:
Receive the latest cutting-edge science in all things related to fat loss, muscle gain, and overall wellness.

Learn the psychology behind how we get stuck in dietary patterns - and how to break them.

Enjoy an industry leading, immersive experience, making your lessons robust, entertaining, and memorable.

Get skilled on how to apply nutrition science and behavior change in the real world to get your clients results.

Increase your skill set – as well as your market value - as an NASM Certified Nutrition Coach.
Includes:
Online Content available wherever you are - on a mobile, tablet or desktop

Interactive e-book (24 chapters) with embedded:

Videos

Downloadable templates and infographics

Knowledge checks (mini-quizzes)

Chapter quizzes (15 questions per chapter, unlimited attempts)

PDF Textbook

100-Question Practice Exam (unlimited attempts)

100-Question Final Exam (three attempts, 70% required to pass)
The NASM Nutrition Certification is a non-accredited certification. To maintain the certification, you must retake the online certification exam every 2 years.
CEUs: NASM 1.9; AFAA 19

Section1: Nutritional Science

Chapter 2: Scope of Practice
Chapter 3: Evidence-Based Nutrition and Practice
Chapter 4: Food Preference and Influences
Chapter 5: Energy Balance and Metabolism
Chapter 7: Carbohydrates
Chapter 8: Fats
Chapter 10: Micronutrients
Chapter 12: Nutrient Timing
Section 2: Behavior Change Strategies
Chapter 14: Psychology of Weight Control and Behavior Change
Chapter 15: Coaching and Communication
Chapter 16: Motivational Interviewing
Section 3: Nutrition Coaching
Chapter 18: Dietary Assessment and Body Composition Testing
Chapter 19: Food Labels and Portion Size
Chapter 20: Helping Clients Navigate ten Real World
Chapter 21: Navigating Diets
Chapter 22: Nutrition Hot Topics and Controversies
Chapter 23: Managing Weight Loss Plateaus and Maintaining Weight Loss
Chapter 24: Programming - Putting it all together
Additional information
| | |
| --- | --- |
| CEUs | NASM [1.9] |
| Location | Online Study |