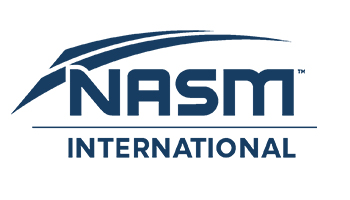 NASM Nutrition Series : Navigating Diets

There are literally thousands of diets out there. Some are based on science, but others are mostly hype. That's why it's so important for us to be well-informed with the latest facts regarding diets and how they impact our health and quality of life.
This course explores many different diets and it reveals their various levels of safety and effectiveness. More than 20 experts in nutrition, psychology and behavior change were consulted to provide the most reliable guidance for people of varying ages, ethnicities, backgrounds, food preferences, and goals.
Upon the completion of this course, you will be able to:
Describe characteristics of the major diets
Identify body-composition and health claims related to the range of diet types
Critique the evidence basis of each diet
Use evidence-based strategies to debate popular diet claims
Explain the mechanisms and scientific evidence behind trending diets
Communicate factual information about different diets if others have questions or wish to explore a specific diet
Discuss valid concerns with a one-size-fits-all approach to dieting
The 5 modules included in this online learning course are:
Module 1 - Navigating Diets Introduction
Module 2 - Diet Approaches Based on Macronutrient Composition
Module 3 - Diet Approaches Based on Food Choices and/or Restrictions
Module 4 - Diet Approaches Based on Time Restricted and/or Fasting
Module 5 - Diet Psychology
A brief summary of the module content:
Module 1: Navigating Diets Introduction
Module 2: Diet Approaches Based on Macronutrient Composition
Discusses diets such as: Low-Calorie Diet, Low-Fat Diet, Low-Carb Diet, Ketogenic Diet and High-Protein Diet
Module 3: Diet Approaches Based on Food Choices and/or Restrictions
Discusses some of the most common restrictive diets, such as: Mediterranean Diet, Vegan Diet and Vegetarian Variations, Paleo Diet, Gluten-Free Diet, and DASH Diet
Module 4: Diet Approaches based on Time Restricted and/or Fasting
Examines dietary approaches that are predominantly based on the timing of meals, such as: Alternate Day Fasting, 5:2 Diet and Time-Restricted Feeding
Module 5: Diet Psychology
This course includes:
5 in-depth modules
1 video on Diet Psychology
Visual learning aids, including charts and infographics
Final online exam (15 questions)
High-quality, digital course portal
Additional information
| | |
| --- | --- |
| CEUs: | No Continuing Education Credits |