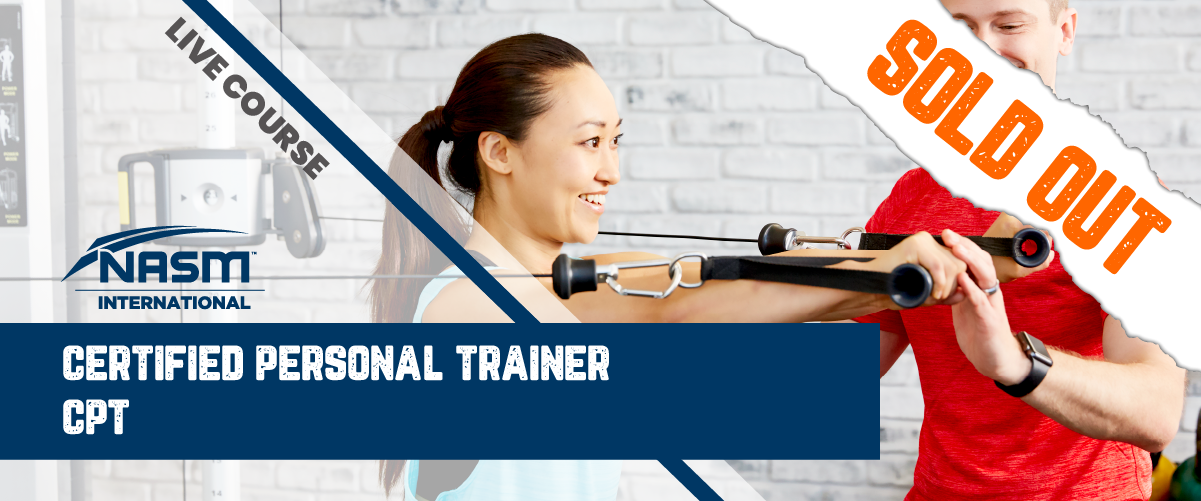 No other fitness-professional course so powerfully fuses science and practical application! The rapid growth of the personal-training industry has spurred a multitude of approaches to fitness education and training. Setting the international standard for the industry, NASM has developed a comprehensive system that integrates proven techniques and real science into one easy-to-use, universal programming method – Optimum Performance Training (OPT™). From kinetic chain assessments through integrated programme design, students explore the science behind NASMs unique OPT™ model and gain a dynamic understanding of the systems and techniques used to design safe, effective programs for clients of all levels. The course includes:
Live workshop 6 nights from 6:30 pm to 9:30 pm
Dates: Jul 9, 16, 23, 30 & Aug 6 and 13, 2021
Textbook: NASM Essentials of Personal Fitness Training
NASM T-shirt (select your size at checkout)
NASM-CPT online video support
Unlimited Online Practice Exams
Online Final Exam (3 attempts)
These courses are held at our Central Studio Remark: All online material can only be accessed using desktop or laptop computer. iPhone, iPad, Windows Phone or Android devices are not supported.