OUR SMALL GROUP CLASSES
PLEASE NOTE THAT DUE TO GOVERNMENT RESTRICTIONS ON CLASSES, OUR CLASSES SHALL BE DISCONTINUED UNTIL FURTHER NOTICE. WE APPOLIGISE FOR ANY INCONVENIENCE THIS MAY CAUSE.
Optimum Performance Studio (OPS) is a boutique studio that believes in making exercise functional and fun, by fusing fitness with play.
People know that exercise is important for leading a healthy lifestyle, unfortunately, exercise to some people might seem like too much work.
At OPS, will bring you a total fun experience, so much so that, you won't even notice that you are working out.
Please see class descriptions below, OPS will launch class packages every month for your convenience.
All attendees need to book online using our booking page, before attending any class.
Payment can be made once you arrive on the 2nd-Floor reception, 50 Stanley Street Central.
Please note any bookings that remain in your cart and have not gone through checkout will automatically be cancelled and removed after 30 minutes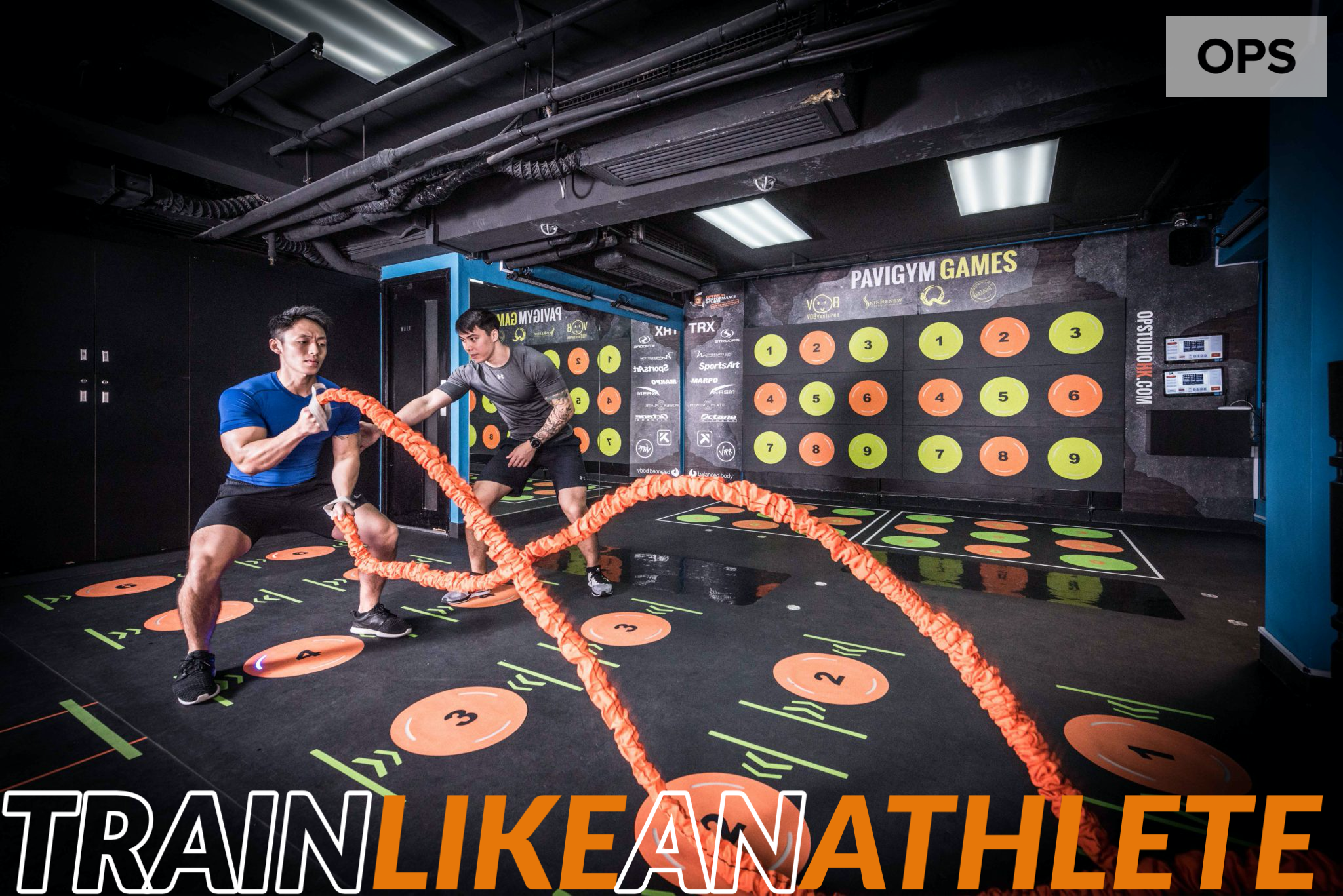 TRAIN LIKE AN ATHELETE
  Capacity:
12 People
  Location:  
Pavigym
---
Train-Like-An-Athlete sessions are more intense, strength challenged an inspired to train the way you play. Tools used in this session include kettlebells, ViPR, Bulgarian bags battling ropes, boxes and more. Suitable for those who enjoy using equipment in their workouts, and need an extra push.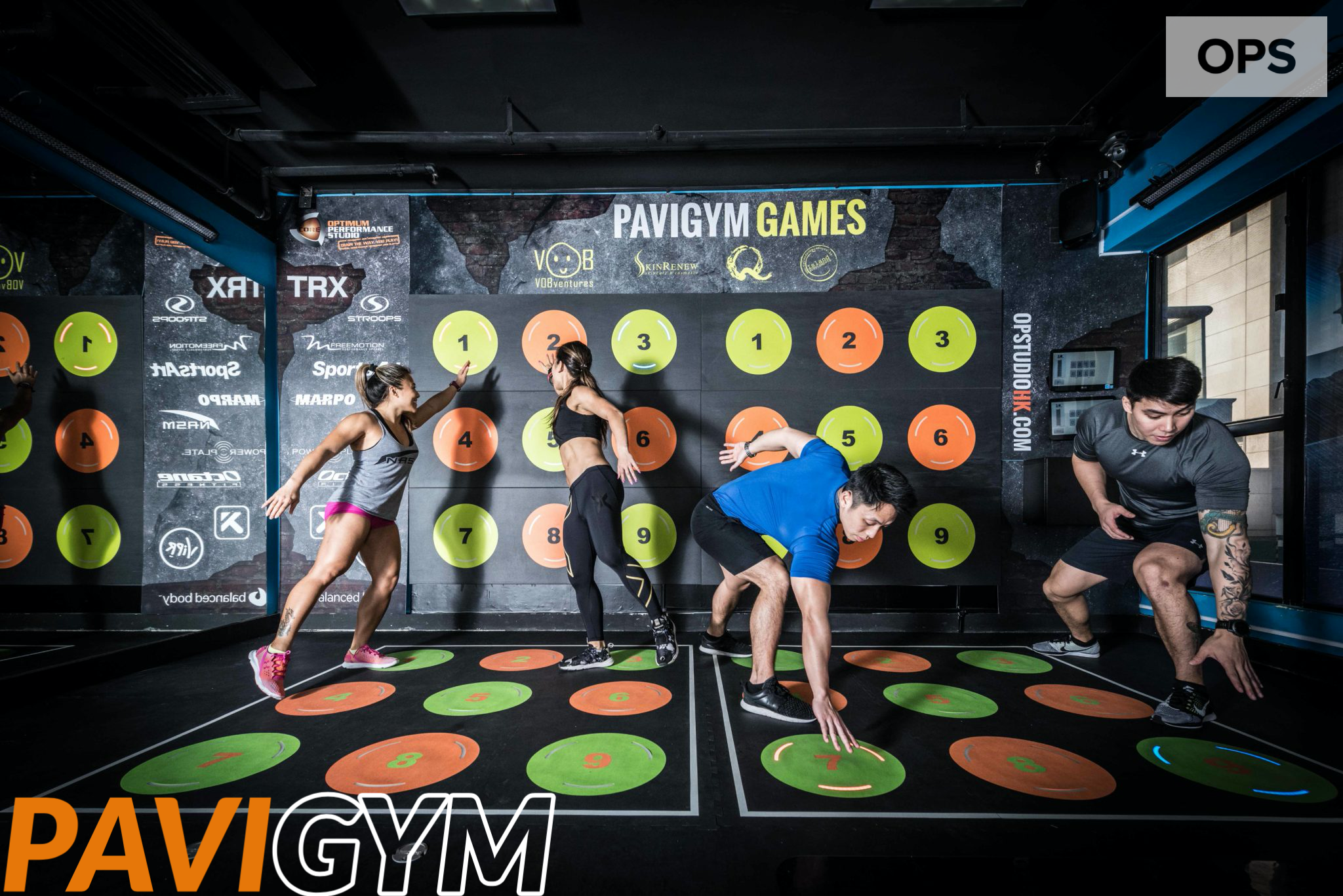 PAVIGYM
  Capacity:
12 People
  Location:  
Pavigym
---
Pavigym™- The ultimate fitness experience utilising our functional zone, LED lighting, music, pressure sensitive wall and floor panels with the latest technology, to create a unique and innovative workout. Burn more calories  to help you achieve your personal best, while having fun.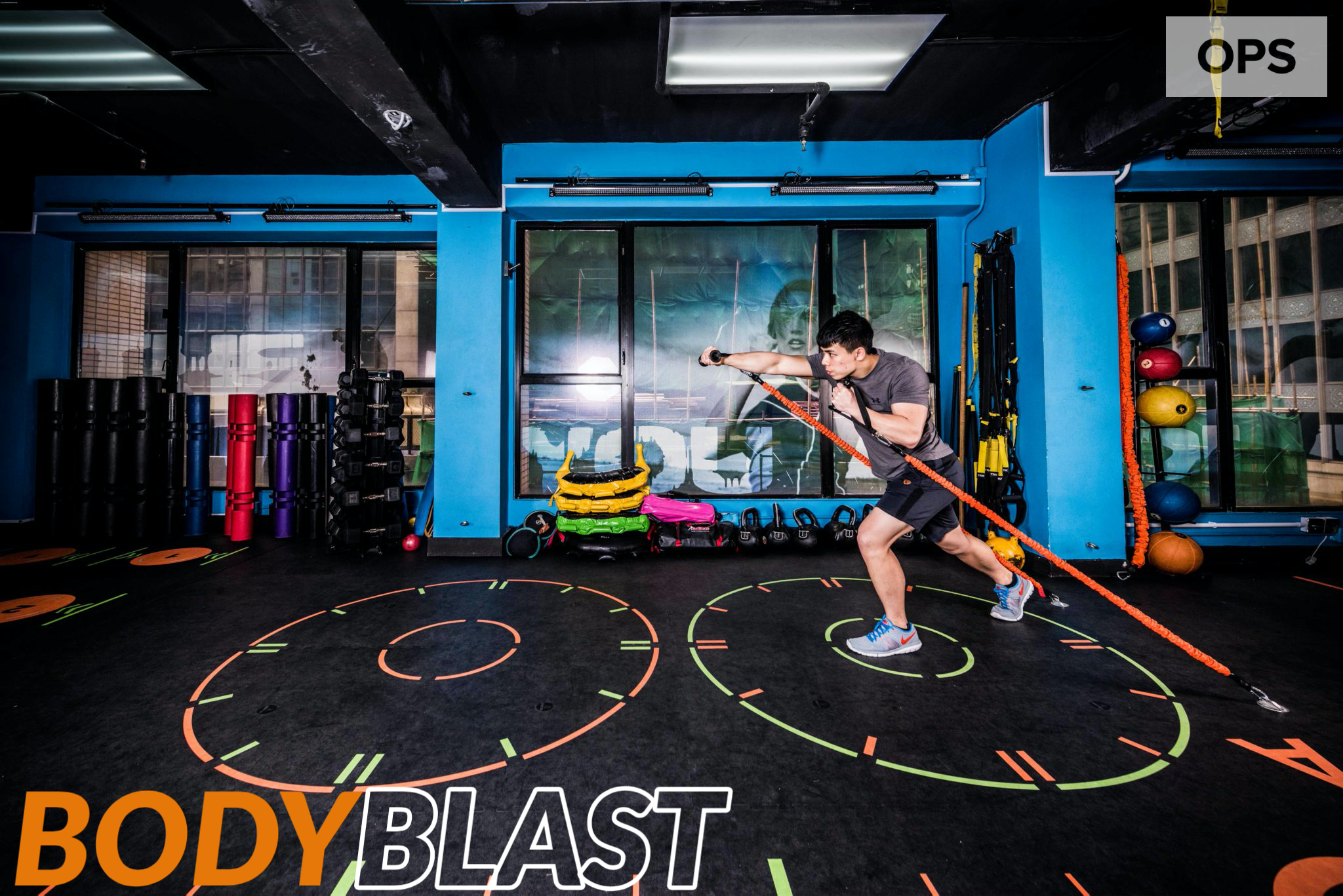 BODY BLAST
  Capacity: 12 People
  Location:   Pavigym
---
Body Blast – Experience non-stop body sculpting and heart-pumping action with cardio, strength, and core exercises! This class combines circuits, intervals, and sustained movement patterns that will build your stamina and overall strength, leaving you with a feeling of acomplishment.
TRX CIRCUIT
  Capacity: 12 People
  Location:   Pavigym
---
TRX Circuit will incorporate the TRX plus other high-intensity training, giving you the ultimate workout using the TRX. This class has many (Work At Your Own Pace) Options, and will leave you feeling accomplished.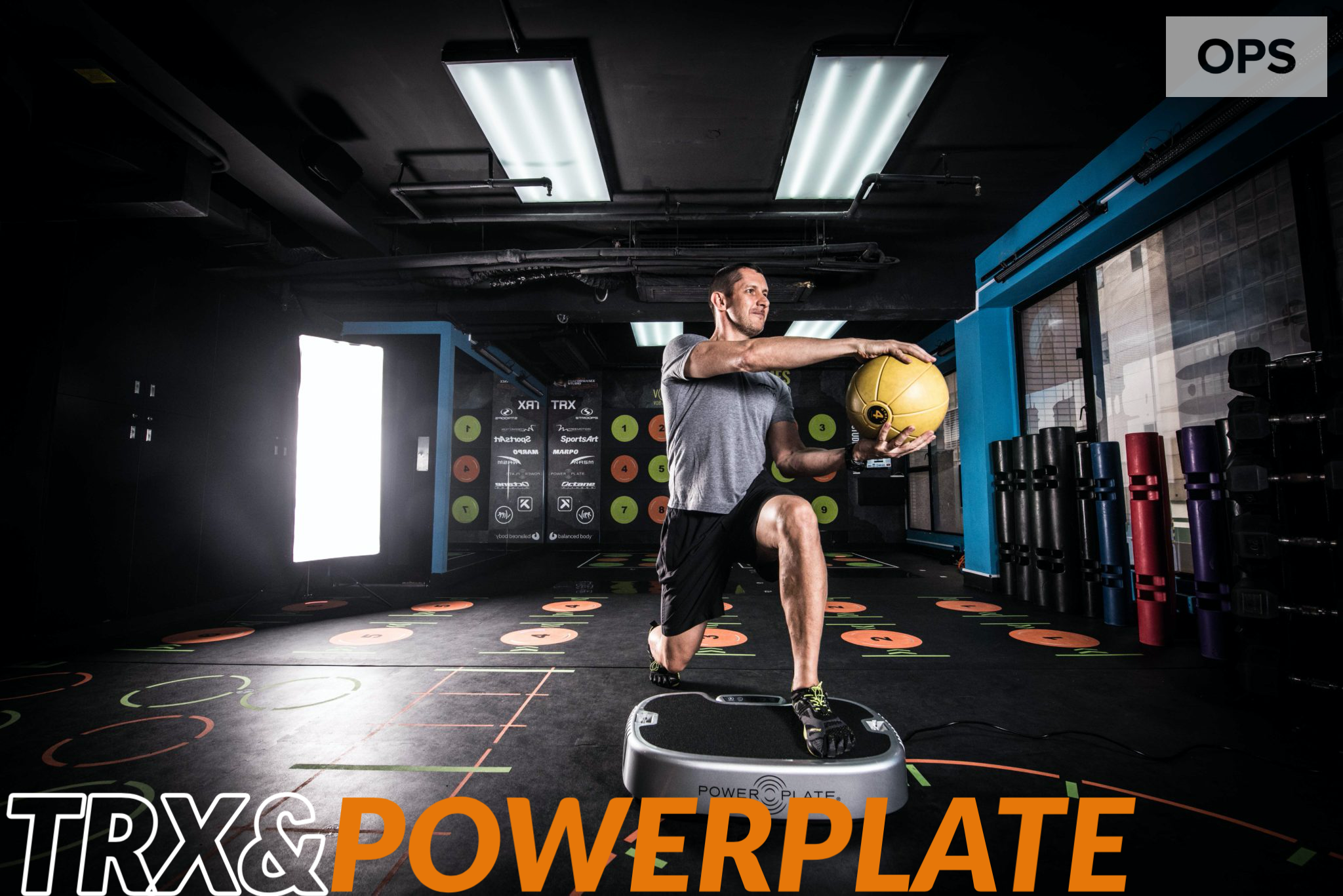 TRX & POWERPLATE™
  Capacity: 8 People
  Location:   Pavigym
---
TRX & Powerplate® – Experience the intensity of combining Power Plate and TRX to maximise your core stability, increase overall strength and see improved muscle tone. Focusing on form, strength, flexibility balance and stability.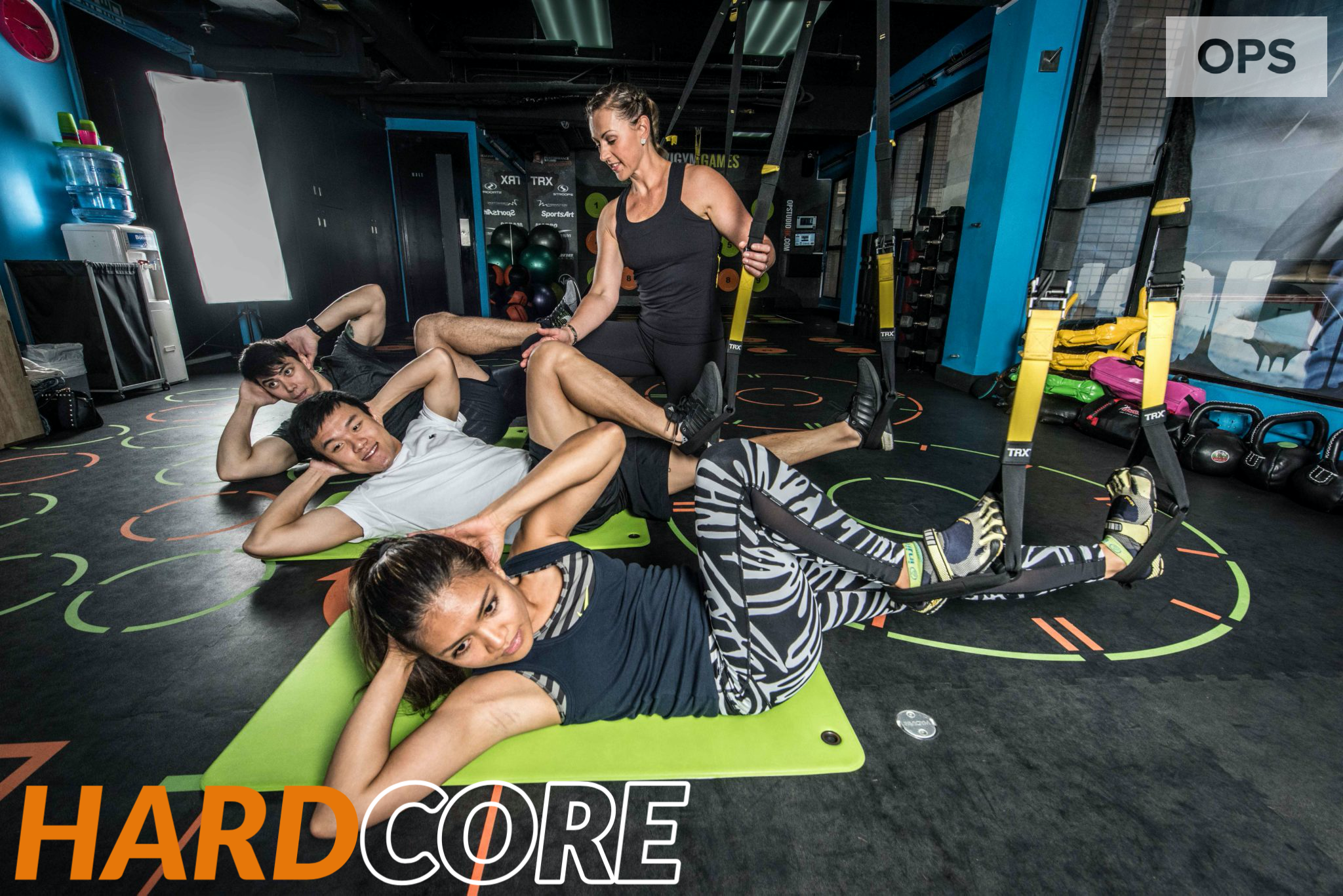 HARD CORE
  Capacity: 12 People
  Location:   Pavigym
---
HARD Core – Is not your average core workout. Rather focussing on your core strength and stability.  This class is a complete core workout, to train your stabilisers and your movement core muscles,  to finalise the workout and leave you feeling awesome. All levels welcome.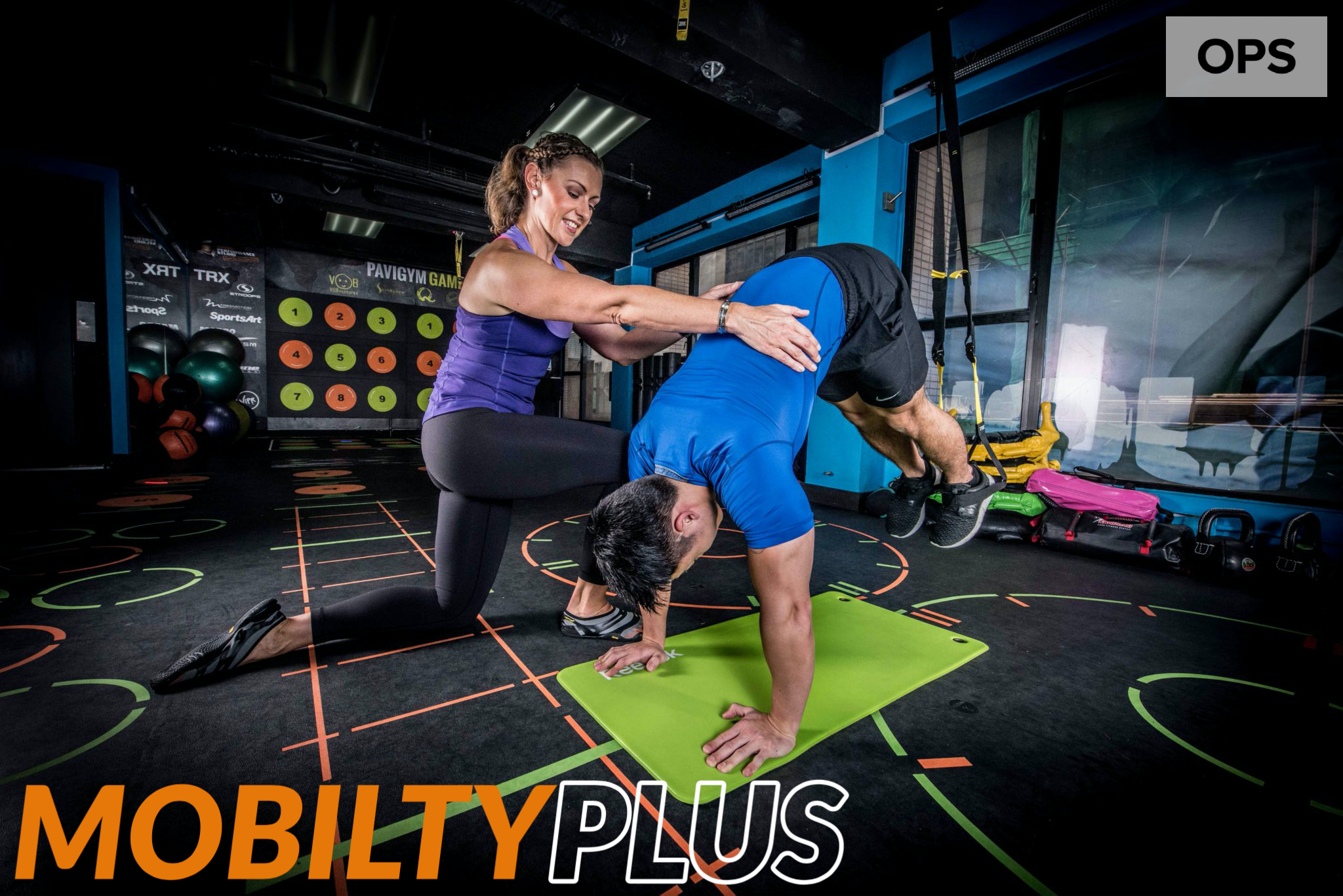 MOBILITY PLUS
  Capacity: 12 People
  Location:   Pavigym
---
Mobility is a class designed to relieve tight muscles and any tender spots in the body which accumulate over a day's activities. Incorporating 3D MAPS and other fascial release techniques we finish with foam rolling, to leave you feeling light and pain-free and ready for your day. Multi level
POWERPLATE™ 'X'
  Capacity: 8 People
  Location:   Pavigym
---
Powerplate® 'X' A boot camp style class with an intense blend of strength, cardio and functional training – incorporating optional suspension training, free weights or kettlebells. This class is an intense workout, with easier options. A unique training experience. Multi Level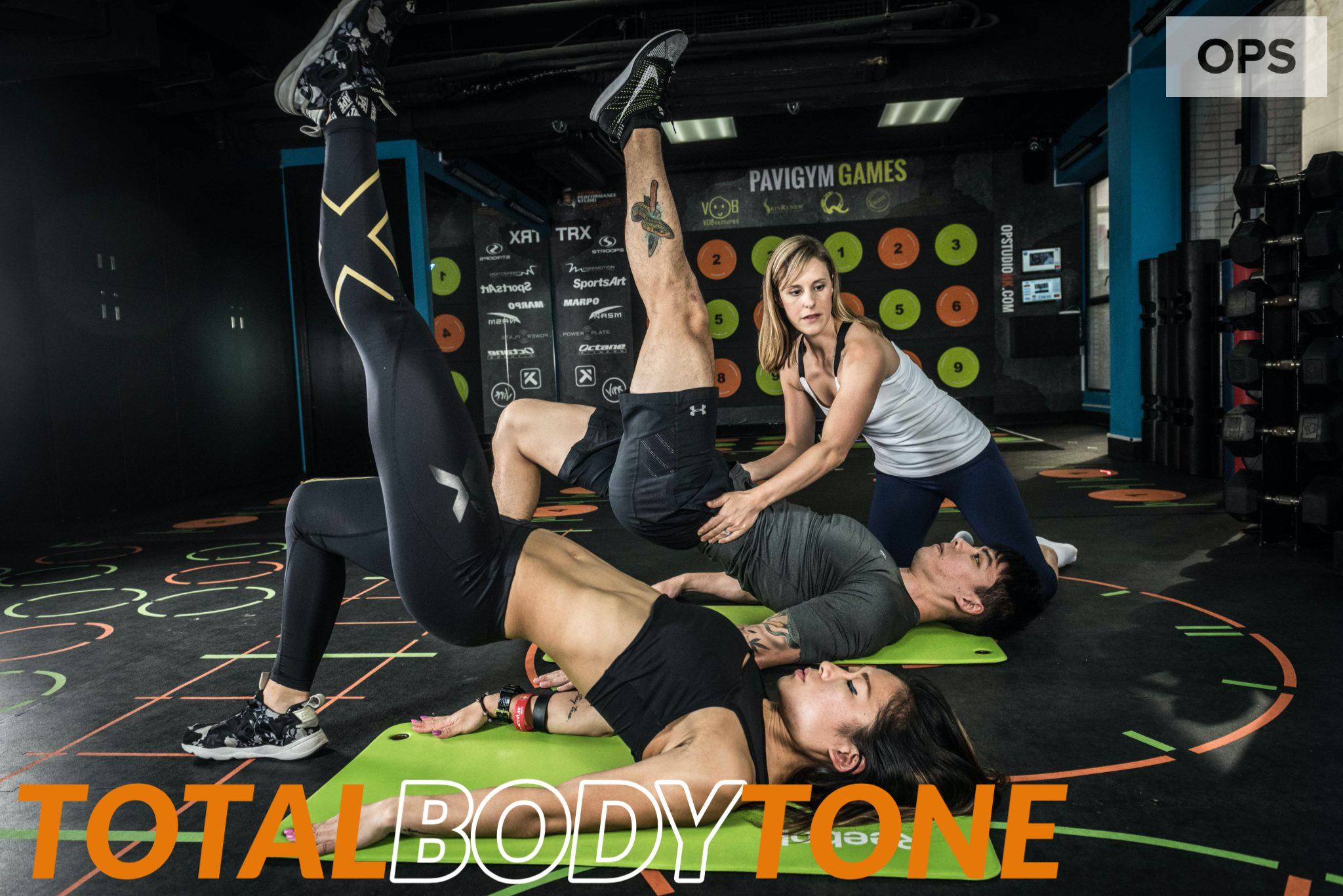 TOTAL BODY TONE
  Capacity: 12 People
  Location:   Pavigym
---
Total Body Tone This lower body and core strength & endurance workout includes a variety of exercises targeting the glutes, hips, thighs, abs & back. The perfect balance of toning, strength-training, and cardio to build the ultimate lower body & core! All levels welcome! Multi Level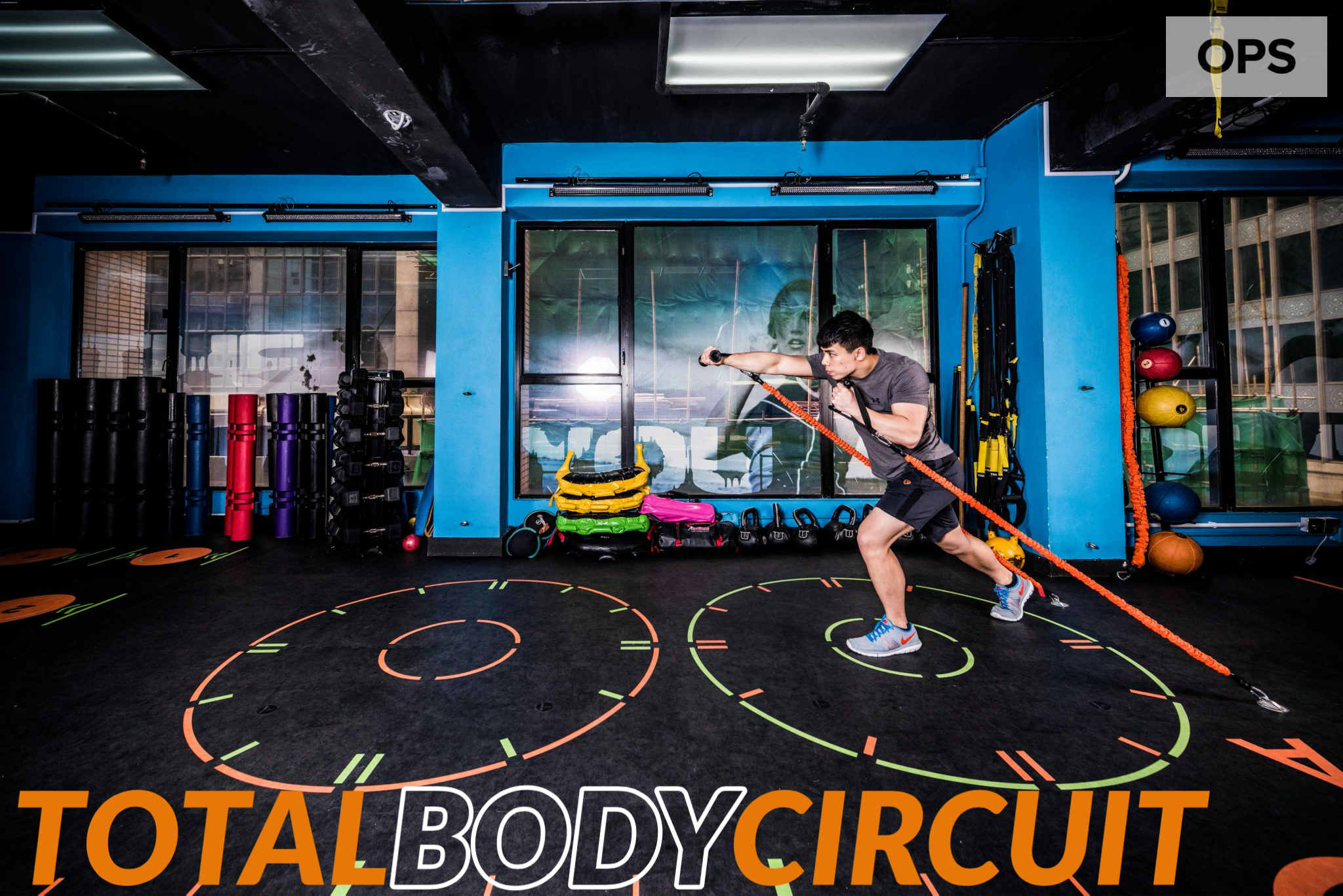 TOTAL BODY CIRCUIT
  Capacity: 12 People
  Location:   Pavigym
---
Total Body Circuit: This class is a total body, heart pumping, aerobic and strength conditioning workout. This interval-based class combines full-body strength training with high intensity cardio bursts designed to tone your body, improve your endurance and burn some calories! All levels welcome!
H.I.T.T.
  Capacity: 12 People
  Location:   Pavigym
---
HIIT, High-intensity interval training, is a form of interval training, a cardiovascular exercise strategy alternating short periods of intense anaerobic exercise with less intense recovery periods, until too exhausted to continue. These intense workouts typically last under 50 minutes, with times varying based on a participant's current fitness level.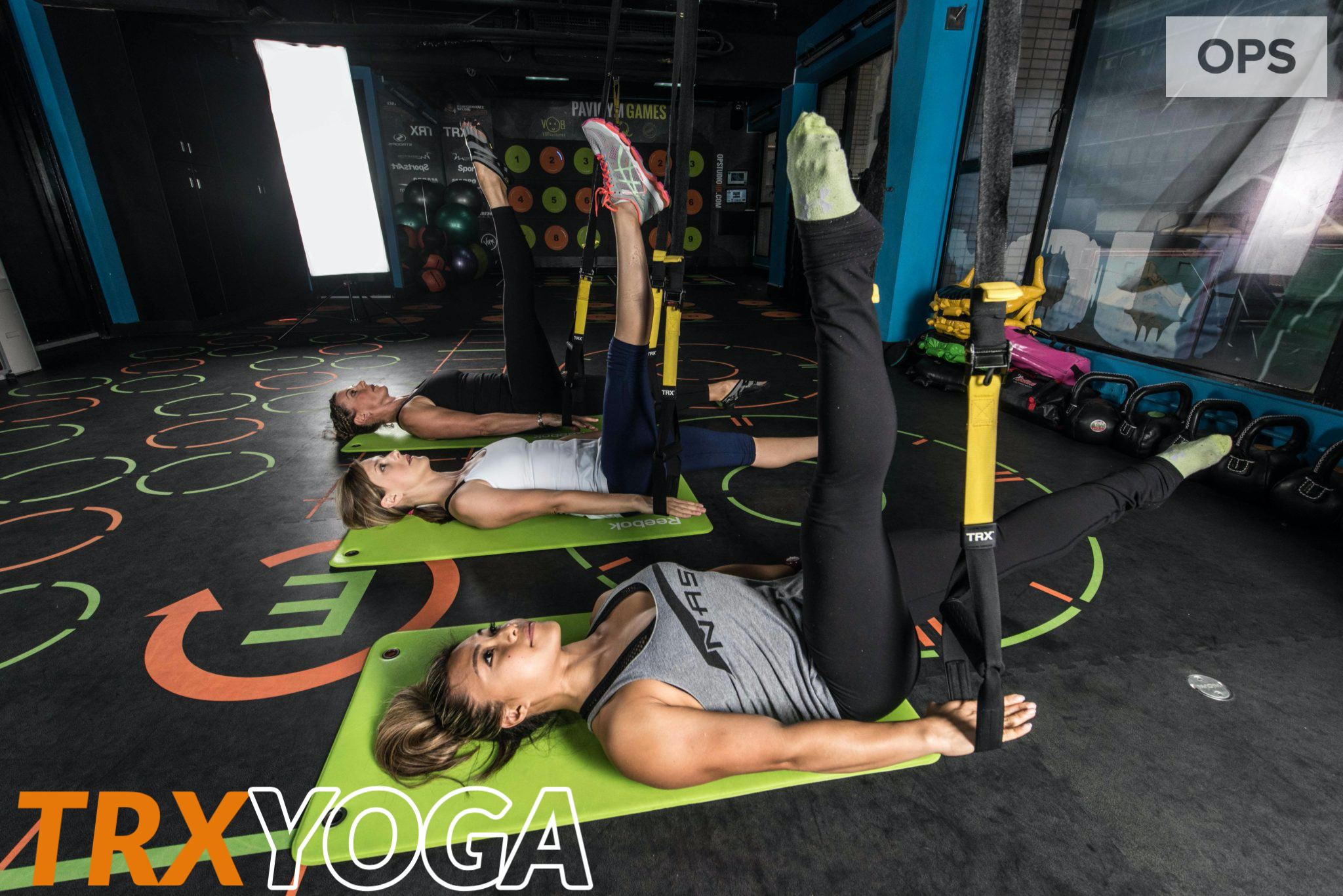 TRX YOGA
  Capacity: 12 People
  Location:   Pavigym
---
TRX Yoga suspension training makes advanced poses more accessible by eliminating any fear of falling, boosting essential core strength and guiding you toward optimal alignment. Chrissy will show you why and how to incorporate this cross-training technique into your routine, making for a unique training experience.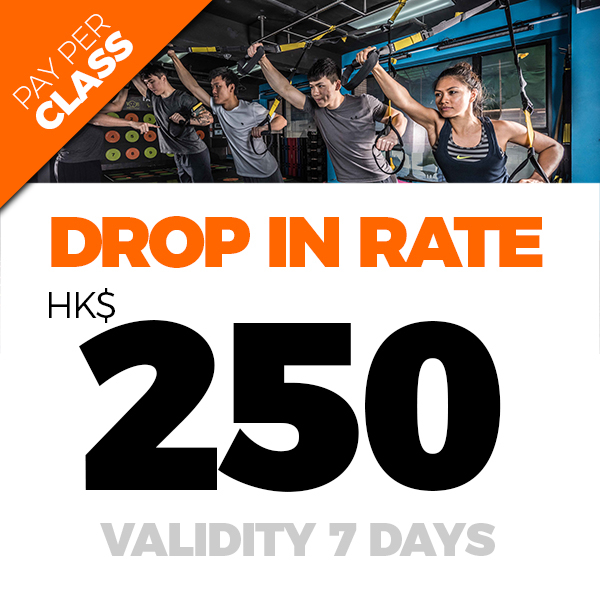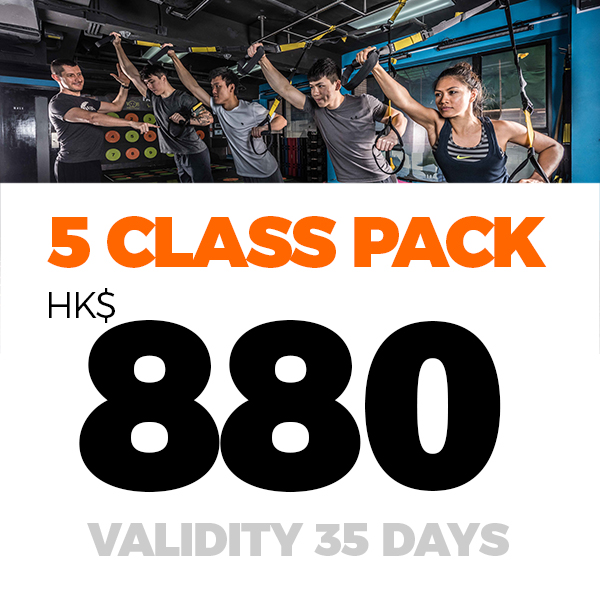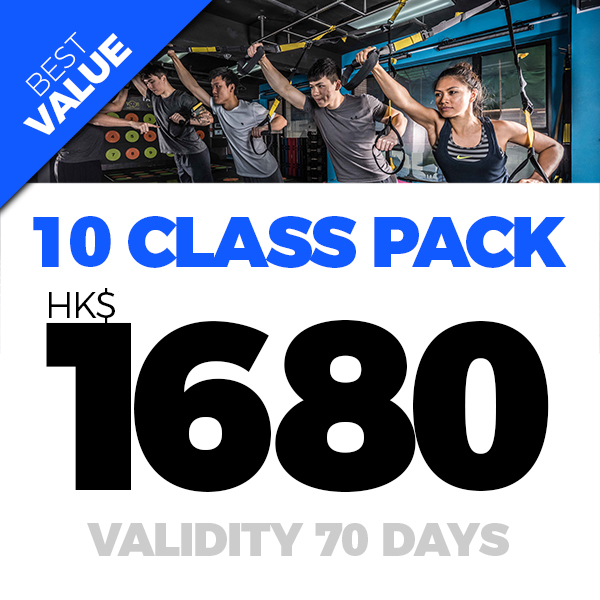 All sessions/package purchases are to be made in person before attending sessions.
First time users will be offered a special First Class Rate of $150.
All classes are 45 minutes in duration and suitable for all participants.
Payment methods: Cash or EPS.
For SPECIAL passes, all classes should be booked ahead of time via our website. Please bring your pass with you to reception the day of the class.