ViPR Group Fitness Certification (ViPR VGF)
December 2, 2017 @ Time: 9:00 am

-

December 3, 2017 @ Time: 5:00 pm

$3500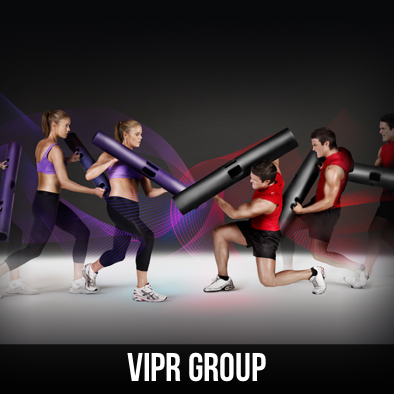 Tickets are not available as this event has passed.
The ViPR Group Fitness (VGF) programme has been developed by a team of highly skilled industry leaders who not only have a sound knowledge of ViPR scientific principles, but a practical understanding of instructor needs. The programmes have been created and structured in such a way that instructors can choose whether they use them in their entirety or create their own exercises. They have the freedom to
choose what is best for them and their class.
Learn the science behind ViPR, including the benefits of whole-body integration and the scientific anchors of ViPR Group Fitness
Learn the rationale and rules surrounding the class construct of VGF programs for both 3D and Athletic
Learn the necessary skills and understand the competencies requiredto be successful at teaching VGF
Experience a 30 minute ViPR 3D and 45 minute ViPR Athletic class and understand how to structure a 30 minute and 45 minute
Develop key verbal and non-verbal cues that will lead to instructor success
Learn class management and coaching skills
Learn safety tips and how to progress and regress ViPR exercises
Understand the Plug and Play concept of VGF
Understand the continued education and certification process
Become familiar with online resources available via ViPRfit.com/VGF