TRX Trainer Summit
November 11, 2017 at 9:00 am

-

November 12, 2017 at 6:00 pm

HK$3000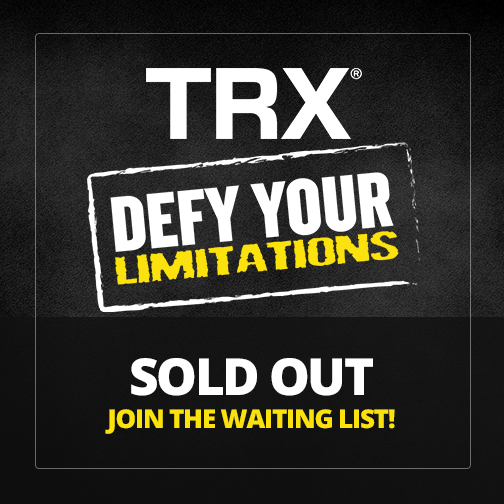 This event is sold out but you join the waiting list by completing the form below
JOIN THE WAIT LIST
Based on the overwhelming success of the US-based Trainer Summits, and repeated requests from YOU around South East Asia, we are excited to host the first two-day TRX Trainer Summit in Hong Kong on November 11 & 12, 2017. Working with our TRX Partners across the globe, the TRX Family is excited to deliver top-notch, hands-on TRX Training experiences to you in the bustling city of Hong Kong.
TRX Trainer Summits are a once-in-a-lifetime opportunity for you to learn from the top TRX presenters, coaches, and personalities, and experience first-hand, the energy, enthusiasm, and community that sets TRX apart. These hands-on educational events are unique opportunities to meet fellow fitness professionals and industry leaders who understand the business advantage TRX training delivers.
Event Information:
Hosted by The Hong Kong TRX distributor, Optimum Performance Studio, they are ready to deliver a top notch Summit experience, mixing exclusive training content, advanced coaching techniques and expert coaching instruction from TRX's international master trainer team.
This summit provides access to world-class TRX presentations, workouts and sessions, and includes a keynote by Fraser Quelch, TRX Global Head of Training and Development and all kinds of fun we can't wait to share with you.
Summit Topics:
–               TRX Multi-Modality Workout
–               TRX Movement Preparation
–               TRX Power & Explosiveness
–               TRX Strength
–               TRX H.I.I.T.
–               TRX Bootcamp Workout
–               TRX Unload & Recovery for Performance
–               TRX Advanced Programming
–               TRX F.A.C.E.U.P.
Also during the two-day event delegates will participate in the all important F.A.C.E.U.P. activity that truly distinguishes the TRX MOVEMENT!
TRX Master Trainer Team
Fraser Quelch, Head of Training and Development (Canada)
Ross Eathorne, Senior Master Instructor (Hong Kong)
Vicky Hung, Senior Master Instructor (Taiwan)
Tommy Yau, Senior Master Instructor (Singapore)
Linzi Arellano-Co, Senior Master Instructor (Philippines)
Kaori Tani, Senior Master Instructor (Japan)
Judy King, Senior Master Instructor (Thailand)
Meech Aspden, Senior Course Instructor (Hong Kong)
Audrey Lo, Senior Course Instructor (Hong Kong)
Emily Tan,  Senor Course Instructor (Malaysia)
June Kwok, Senior Course Instructor (Hong Kong)
Continuing Education Credits (CECs) :
Upon completion of this TRX Summit, you will receive an electronic version of your TRX proof of Attendance, which can be printed for your records and redeemed for CEUs. CEUs are provided by the following organizations: NASM, ACE, AFAA, NSCA and PTA Global.
TRX Trainer Summit Pre-requisites:
It would be ideal for delegates to have taken at least one TRX course, TRX STC, TRX GSTC, TRX GTC, TRX Rip Trainer or TRX FTC. For those who have not, we will be running a TRX STC course on Friday, November 10, 217 at Optimum Performance Studio with Audrey Lo from 9:00 a.m. to 6:00 p.m.
TRX Trainer Summit Pre-Con TRX STC Course:
For individuals who have not taken a TRX Suspension Training Course, we will be hosting one on Friday November 10, 2017 at Optimum Performance Studio.  Enrollment will be on a first-come first-pay basis and is limited to 16 participants.
TRX Demo and New Equipment: 
During the TRX Trainer Summit, will be selling the full range of TRX Suspension Trainers, TRX Functional Training equipment and will have on display, several pieces of the new TRX Studio Line. Also we will have demo products that were used during the summit on sale.
Cancellation and Refund Policy:

 
Summit cancellation fees are non-refundable. Your enrollment can be transferred to another person up to 14 days prior to the summit at no additional fee.
Transportation from Airport to Meridien Hotel near the Cyberport:
There are a number of options to get to and from the airport to the Meridien Hotel
Airport to Meridien Hotel 64.37 km distance 35 minutes approximately HK$380
Limousine service fee HK$800 contact +(852) 2980 7788
Airport to Hong Kong station MTR HK$90 plus taxi from Hong Kong station to Meridien Hotel HK$70-90
In-town Transportation to Cyberport:
There are a number of transportation options from the city center to Cyberport including: taxi, bus, and mini bus.
Taxi:
Exchange Square – Central to Cyberport distance 7.3 km approximately HK$65
Time Square – Causeway Bay to Cyberport distance 11 km approximately HK$90
Central Plaza – Wan Chai to Cyberport distance 11.5 km approximately HK$85
Bus:
Central to Cyperport bus 30X – approximately 28 minutes
North Point to Cyperport bus 42 C – approximately 34 minutes
Mini Bus:
Causeway Bay (Jaffe Road) mini bus 10
Causeway Bay mini bus 10P
Causeway Bay (Lockhart Road) mini bus 69X
Car Park:
Car Park 3 has 253 private car spaces and is HK$18 per hour
Hotel recommendations:

 
For our out-of-town guests, we are working on a hotel rate for the Meridien and the Holiday Inn Express Soho which are located in Pokfulam and Sheung Wan respectively.
Pokfulam Meridien Hotel – a two-minute walk to the Cyberport Convention Centre.
Sheung Wan Holiday Inn Express Soho – roughly 20 minutes taxi ride to Cyberport.