TRX Trainer Summit 2019
September 7, 2019 at 9:00 am

-

September 8, 2019 at 6:00 pm

$2,800.00 – $3,600.00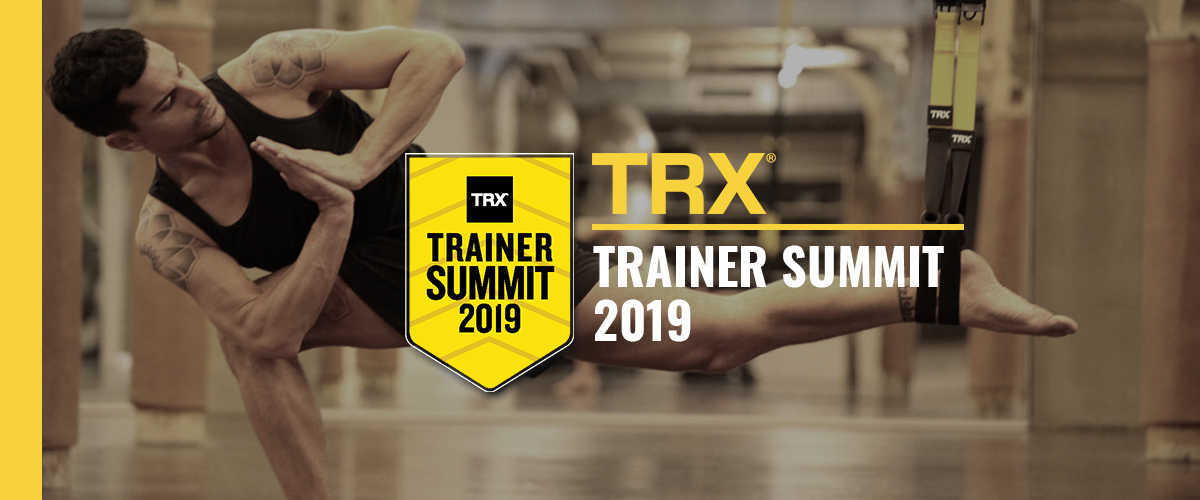 Based on the overwhelming success of the US-based Trainer Summits, and repeated requests from YOU from around South East Asia, we are excited to host our second two-day TRX Trainer Summit in Hong Kong on September 7 & 8. 2019. This year, we are excited in launching for the FIRST time in Asia the TRX for YOGA course with co-creator Krystal Say from the USA.
Day two of the TRX Summit will be lead by Fraser Quelch, Head of Training and Development for TRX. Fraser will be leading a series of ALL new sessions for this years summit. TRX Trainer Summits are a once-in-a-lifetime opportunity for you to learn from the top TRX presenters, coaches, and personalities, and experience first-hand, the energy, enthusiasm, and community that sets TRX apart. These hands-on educational events are unique opportunities to meet fellow fitness professionals and industry leaders who understand the business advantage TRX training delivers.
Event Information:
Hosted by the Hong Kong TRX distributor, Optimum Performance Studio, they are ready to deliver a top notch Summit experience, mixing exclusive training content, advanced coaching techniques and expert coaching instruction from TRX's training team.
This summit provides access to world-class TRX presentations, workouts and sessions, and includes a keynote by Fraser Quelch, TRX Global Head of Training and Development and all kinds of fun we can't wait to share with you.
Day One TRX for Yoga Topics:
– TRX for Yoga Class
– TRX for Yoga – Plank, Hinge, Lunge
– TRX for Yoga Exercise Library – Vinyasa
– TRX for Yoga Exercise Library – Standing Balance Series
– TRX for Yoga Exercise Library – Backend Series
– TRX for Yoga Exercise Library – Inversion Series
– TRX for Yoga Exercise Library – Seated and Core Series
– TRX for Yoga Exercise Series – Floor Series
– TRX for Yoga Class
Continuing Education Credits :: Day One TRX for Yoga – NASM (0.7), AFAA (7.0), ACE (0.5), PTA Global (8.0)
Day Two Summit Topics:
– TRX Evolution : Breakthrough Workout
– TRX Functional Training Coaching
– TRX Beyond the Basics – The Evolution
– TRX Creating Confidence to Drive Results
– TRX Wrapping the "GO" with the "Show"
Continuing Education Credits :: Day Two TRX Trainer Summit – NASM (0.7), AFAA (7.0)
TRX Master Trainer Team
Fraser Quelch, Head of Training and Development (Canada)
Krystal Say, Co-Creator of TRX for Yoga
Upon completion of this TRX Summit, you will receive an electronic versions of your TRX Proof of Attendance, which can be printed for your records and redeemed for CEUs. CEUs are provided by the following organizations: NASM, AFAA.
Cancellation and Refund Policy
Summit cancellation fees are non-refundable. Your enrollment can be transferred to another person up to 14 days prior to the summit at no additional fee.
Transportation from Airport to Meridien Hotel near the Cyberport
There are a number of options to get to and from the the airport to the Meridien Hotel
Airport to Meridien Hotel 64.37 km distance 35 minutes approximately HK$380
Limousine service fee HK$800 contact +(852) 2980 7788
Airport to Hong Kong station MTR HK$90 plus taxi from Hong Kong station to Meridien Hotel HK$70-90
In-town Transportation to Cyperport:
Taxi:
Exchange Square – Central to Cyberport distance 7.3 km approximately HK$65
Time Square – Causeway Bay to Cyberport distance 11 km approximately HK$90
Central Plaza – Wan Chai to Cyberport distance 11.5 km approximately HK$85
Bus:
Central to Cyperport bus 30X – approximately 28 minutes
North Point to Cyperport bus 42 C – approximately 34 minutes
Mini Bus:
Causeway Bay (Jaffe Road) mini bus 10
Causeway Bay mini bus 10P
Causeway Bay (Lockhart Road) mini bus 69X
Car Park:
Car Park 3 has 253 private car spaces and is HK$18 per hour
Hotel recommendations:
For our out-ot-town guests we are working on a hotel rate for the following hotels. The Meridien and the Holiday Inn Express Soho.
Pokfulam Meridien Hotel – a to minute walk to the Cyberport Convention Centre.
Sheung Wan Holiday Inn Express Soho – roughly 20 minutes taxi ride to Cyberport.
Presenter Krystal Say
Krystal Say, EP-C, is an adventure seeking power yogi and co-owner of SWEAT Power Yoga in Western, MA. She is the creator of Refleksiv Yoga, a style of power vinyasa yoga that leverages your body against gravity and teaches mindfulness through movement. As a master trainer for the TRX Educational Team, Krystal teaches TRX educational courses and has consulted in the development and launch of the TRX Physical educational program and TRX for Yoga educational course. A degree in exercise science and human movement ignited her 15+ years of experience in the fitness and wellness industry. Since then her path led her to become a certified Baptiste Yoga Teacher as well as a certified Health Coach. She travels internationally to educate, inspire and create opportunity for people to move and live well as a vehicle to enhance life.
Presenter Fraser Quelch
This internationally renowned expert is a founding member of the revolutionary training company TRX®, an award winning presenter who's been featured at conferences and events all over the world including an appearance on the TEDx stage.
Fraser combines an animated, entertaining style with his knowledge and gift to motivate and inspire. His provocative presentations have been known to stretch the minds of his audiences and provide relevant and effective training solutions in a practical setting.
TRX Trainer Summit – Frequently Asked Questions (FAQ)
1. Are there any requirements to attend? Can anyone go?
There are no requirements or prerequisites to attend the TRX Trainer Summit. Space is limited to 100 attendees. Continuing Education Credits will only be applied to certified fitness professionals.
2. When will registration close?
The last day to register for the International TRX Trainer Summit is August 30, 2019 or when the event reaches capacity.
3. How much does it cost? When does the price go up?
Attendees can select to attend one or two days of the TRX Summit
One Day Fee: HK$2,800
Two Day Fee: HK$3,600
4. Do I need to be a Yoga Instructor to attend the TRX for Yoga course?
No, you do not need to be a Yoga instructor to attend the TRX for Yoga course.