TRX for Yoga
Sun November 8 at 9:00 am

-

5:00 pm

HK$2800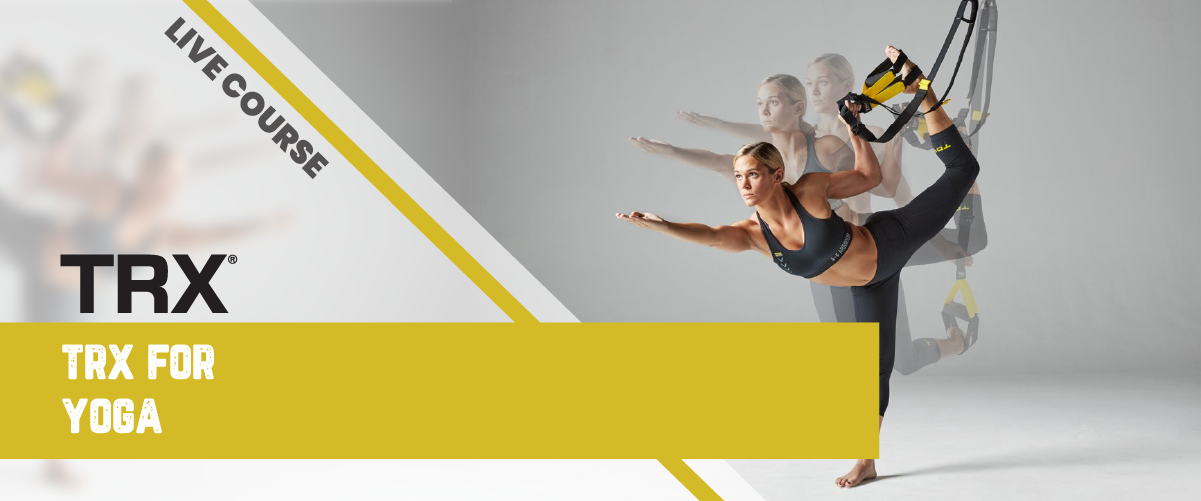 TRX for Yoga – Suspension Training can make advanced poses more accessible by eliminating the fear of falling, boosting essential core strength and guiding practitioners towards optimum alignment. The TRX for Yoga course is a perfect tool for beginner to advanced practitioners to get more in touch with their bodies and explore different types of yoga poses.  For a beginner who has never done yoga, or is new to yoga, they're a ton of ways to incorporate the TRX Suspension Trainer to learn how to engage in the right places. For the more experienced yoga practitioner, the TRX Suspension Trainer can introduce more play into your practice, as it can assist in safely working towards challenging poses like inversions, arm balances and backends that may seem complex in a normal yoga setting.
By utilising the TRX Suspension Trainer, you can engage in a pose without supporting all your body weight or worrying about failing. The TRX Suspension Trainer can aid in alignment and lets your body LEARN how a pose should feel, which can actually rewire your brain and time muscles in an unexpected way. The TRX for Yoga course will offer practitioners different challenges and different assistances at the same time, so practitioners can benefit from utilising the TRX Suspension Trainer. One of the biggest benefits for yoga participants is creating CONFIDENCE, the security of the anchored TRX Suspension Trainer makes it easier to face those fears and feel the possibility in competing the yoga poses. There's a huge benefit in building practitioners confidence about their practice and about their body in general.
The TRX Suspension Trainer can be used as a cross-training tool for a normal yoga practice. It's not intended to replace your current practice, but rather be a compliment to your existing yoga practice. The TRX Suspension Trainer can benefit both beginner to more experience yogis. The TRX for Yoga course offers a systematic progression in addressing specific poses and exercises. Laying a solid foundation before moving to the next level.
During the TRX for Yoga Course we will cover:
–       TRX for Yoga basic use and set up
–       TRX for Yoga, Plank, Hinge, Lunge
–       TRX for Yoga exercise library – Vinyasa,
–       TRX for Yoga exercise library Standing Balance
–       TRX for Yoga exercise library Backend Balance
–       TRX for Yoga exercise library Inversions
–       TRX for Yoga exercise library Seated and Core Series
–       TRX for Yoga exercise library Flor Series
–       Finish with a TRX Yoga class