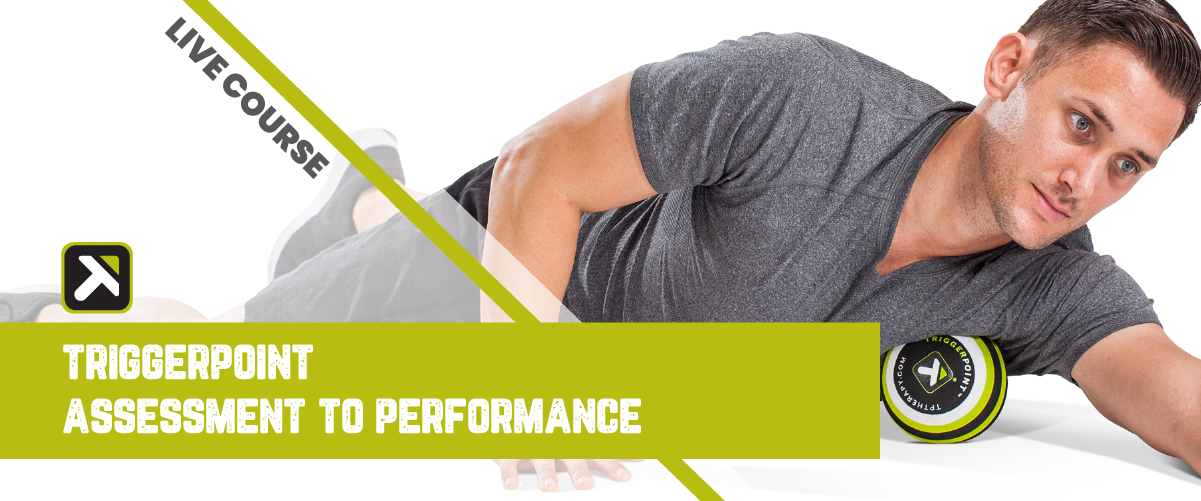 Assessments ​to ​Performance: ​Using ​Mobility ​as ​the ​Foundation ​for ​Function ​– ​Master ​assessment ​based ​programming ​for ​better ​mobility
Learn ​an ​advanced ​approach ​to ​self-myofascial ​release, ​a ​technique ​shown ​to ​relieve ​muscle ​and ​joint ​pain ​and ​improve ​flexibility ​and ​range ​of ​motion. ​Unlike ​its ​predecessors, Foam Rolling ​Principles ​& ​Practices and Myofascial ​Compression ​Techniques: ​The ​Evolution ​of ​Foam ​Rolling, this ​course covers ​fundamental ​principles ​of ​human ​movement ​science, ​including ​anatomy, ​joint ​motion, ​function ​and ​dysfunction, ​and ​the ​art ​of ​effective ​assessments ​utilizing ​the ​TriggerPoint ​MB5 ​Massage ​Ball.
Learn ​integrated ​concepts ​of ​Human ​Movement ​Science ​
​Learn ​assessment ​based ​programming ​
​Learn ​advanced ​techniques ​for ​self-myofascial ​release ​
* The course includes a MB5 Massage Ball and a course manual.