Theory of Rebounding
May 6, 2017 at 8:00 am

-

6:00 pm

HK$1800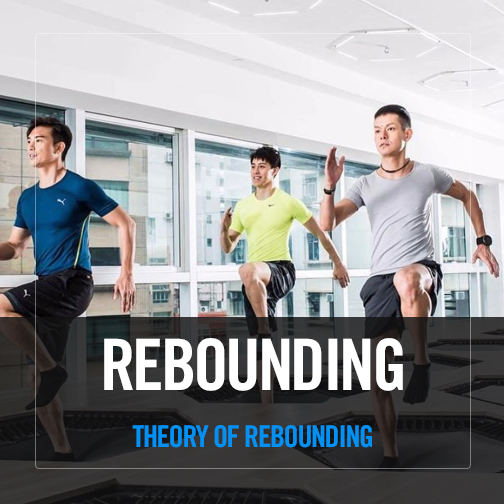 In this foundational module, you will be introduced to the underlying principles that make rebounding such an effective, fun and safe workout for people of all ages and fitness levels. You will learn anatomy of different body parts and how they come into play in various exercises. We will also cover the physiological changes of the body such as lymphatic detoxification when we are bouncing, so you understand the benefits of this unique exercise and why even NASA openly endorses it as the best form of exercise.
Pre-requisites:
Must have attended a minimum of 3 classes at BOUNCELIMIT prior to course date
Fitness, dance, Yoga, pilates background
Must attend both Rebounding Theory and Introduction to Rebounding to be eligible to sit the exam
Written exam and Live / video Exam passing grade 80%
Attend a minimum of 10 classes at BOUNCELIMIT
Team teach a minimum of 5 classes or until ready to teach
Remarks
Course includes 1 pair of BL non-slip socks1
Rebound Theory Manual
Free use of practice times during non-peak hours
50% off all classes and personal training once enrolled in the course
Instructor:      Lucia Tam
Lucia Tam, a former professional dancer (Jazz, Ballet, Ballroom), she is no stranger to discipline. Since arriving to Hong Kong from Toronto, Canada, she has completed her certification training for a multitude of fitness philosophies, including Personal Training, Rebound Therapy, Rebound Fitness, Pain Management, TRX, BOSU, Schwinn Cycling, STOTT Pilates, and more, making her well versed in practices for her students and clients to achieve their bodies' peak excellence and form. Retired from dancing, Lucia moved into fitness to learn how to rehabilitate her injuries. She worked for PURE Fitness, a major corporate gym, as a group instructor. Lucia won the best instructor award in 2011 and was their billboard girl for 3 years. She has been in multiple articles in newspapers and magazines while appearing countess times on television interviews by NOWTV and TVB to name a few.
She is the founder of BounceLimit Limited and has created a new concept of rebounding with the rebounders imbedded into the floor, as well as, 10 + different programs involving different elements while targeting each individual differently. Lucia also integrates a pain free living method with precision technique training while listening to pop tunes and having fun. Her personal philosophy: No matter how hard it is, you have to keep trying.
— CERTIFICATIONS —
ISSA Personal Trainer Certified
Rip Trainer Certified
BOSU Certified Instructor
STOTT Pilates Certified Mat
TRX STC Certified Instructor
TRX Sports Medicine Certified
Stability Ball Certified
Schwinn Cycling
CPR/AED Certified
ViPR Certified Instructor
AIS Stretch therapy in training
Rebound Therapy certified in UK
Professional Dancer