Schwinn Indoor Cycling Bronze Level Certification
September 5, 2015 at 9:00 am

-

September 6, 2015 at 5:00 pm

HK$3500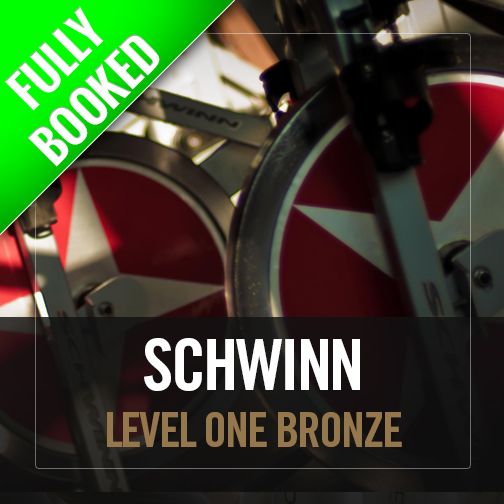 Schwinn® Cycling was developed by one of the most experienced indoor cycling teams in the world to ensure that instructors provide class participants with a safe and effective exercise program. Unlike other cycling programs that simply re-create the outdoor riding experience inside, Schwinn® Cycling focuses on instructing participants about such cycling and training principles as cadence control and heart rate control to help to achieve their fitness goals and see results. Schwinn® Cycling instructors undergo a rigorous certification program to ensure that they understand and teach these principles in their classes.
The Schwinn® Bronze Level Certification training is designed for instructors with no previous experience in indoor cycling. This level provides participants with a solid foundation in order to enhance their knowledge and further career prospects.  This is a 2 day certification course taught by an approved Schwinn Master Instructor.
The Schwinn® Bronze Level Certification covers:
Safe and effective indoor cycling, heart rate training, music analysis, coaching skills and development classes to meet specific goals
– Basic anatomy, physiology, biomechanics and mind / body balance
– Participants experience these topics by riding four power packed workouts throughput the 2 day course
– Participants  learn the story of Authentic Cycling and RIDE RIGHT and what makes the Schwinn®  programme
The course includes a Schwinn® Bronze Level Certification manual
After successfully completing the 2 day Schwinn® Bronze Level Certification course and then passing a written exam, participants receive a certificate and Schwinn® Bronze Level Instructor card.  To maintain the Schwinn® Bronze Level Certification, participants must complete one continuing education course or participate in a Schwinn® AC Convention every two years.