Probar Extended Foundation Course : Probar 基礎課程
November 24, 2019 at 9:00 am

-

5:00 pm

$3,200.00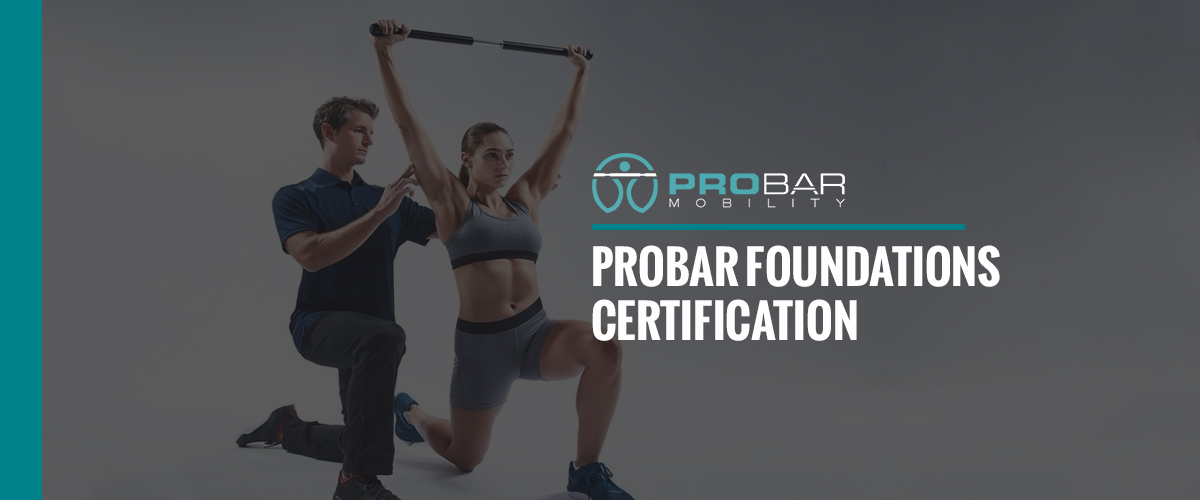 Tailor Your Performance for an Optimal Experience
The ProBar is perfect for the active, on-the-go individual. Its patented twist-and-pull (spring-loaded resistance) feature helps you better dial in to proper muscular activation, which helps promote an injury-free lifestyle. Correct dysfunctional or deficient movement patterns while minimizing the risk of injuries. The ProBar Mobility system is built around two training modalities and can be configured in three different ways . Best of all, you can take it almost everywhere you go!
ProBar is the only professional grade mobility system with patented twist and pull to intuitively correct the way you move by developing resisted and loaded mobility. The ProBar was developed out of the necessity to help people move again. Training strength, speed and endurance are all important factors in health and fitness, but mobility is the crux. Open hips will make a runner faster; a full range of motion will make a golfer's drive longer. Without mobility, athletes can't maximize their performance to reach their potential best.
Benefits of the ProBar:
Optimize mobility
Reduce injury rates
Faster recovery
Enhance performance
In the 8 hours of ProBar Training, student will be able to learn the followings:
The basic mechanics of ProBar
Overview of ProBar Training
Benefit of ProBar Training
ProBar Set-Up
ProBar Use
Screening Movements
ProBar Six Key Movement
ProBar Case Scenarios
ProBar Exercise Library
ProBar Workout Routines
Course Materials: Participants will receive a course manual and a Probar.