Piloxing Instructor Trainer Workshop
July 11, 2015 at 9:00 am

-

6:00 pm

HK$2000 – HK$2400.00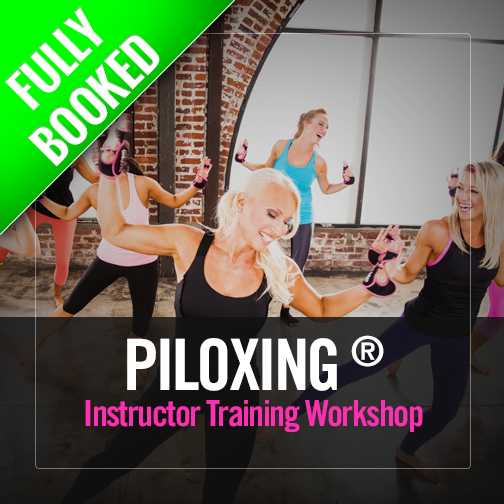 Become a PILOXING® instructor by attending a Instructor Training Workshop. During this 9-hour hands-on workshop, you will learn the training methodology, principles and moves that make PILOXING such an effective, in-demand program. You will receive all the tools and resources to successfully teach a full-length PILOXING class.
The programme uniquely blends the power, speed, and agility of boxing with the targeted sculpting and flexibility of Pilates. These techniques are also supplemented by the use of weighted gloves, further toning the arms and maximizing cardiovascular health. Add to that exhilarating dance moves and you have a muscle-toning, fat-burning workout that will make you feel physically and mentally empowered! At the core of PILOXING® is the principle that women are powerful and that they can attain a sleek, sexy and powerful self-image by taking charge of their own heath.
All Attendees Receive:
• PILOXING Specialty Certificate of Completion
• PILOXING Elite Eligible
• PILOXING Instructional DVD
• PILOXING Instructor Training Manual
• PILOXING Gloves
PILOXING is the brainchild of Swedish dancer and celebrity trainer Viveca Jensen and the culmination of her mission to physically and mentally empower individuals through fitness. At the core of PILOXING is that each individual is powerful and can attain the self-image they want by taking charge of their health. Since 2009, PILOXING has provided group fitness programs using the most current science based on cutting edge research and techniques that burn maximum calories, build lean muscles and increase stamina. The programs are built on an interdisciplinary system of two extremes – Boxing and Pilates principles. The combination of the two disciplines as the primary exercise components create a sense of balance, both physically and mentally.
In May of 2010, PILOXING launched the Piloxing Academy in order to educate and license fitness professionals to teach the PILOXING fitness programs. Since then the Academy has certified thousands of instructors in over 50 countries around the world.
Prerequisites: There are no prerequisites. Anyone interested is welcome. However, it is highly recommended that attendees have some Pilates, Group Exercise and Boxing experience.