NASM CNC : English (2 Day)
May 23, 2021 at 9:00 am

-

May 30, 2021 at 7:00 pm

$8,900.00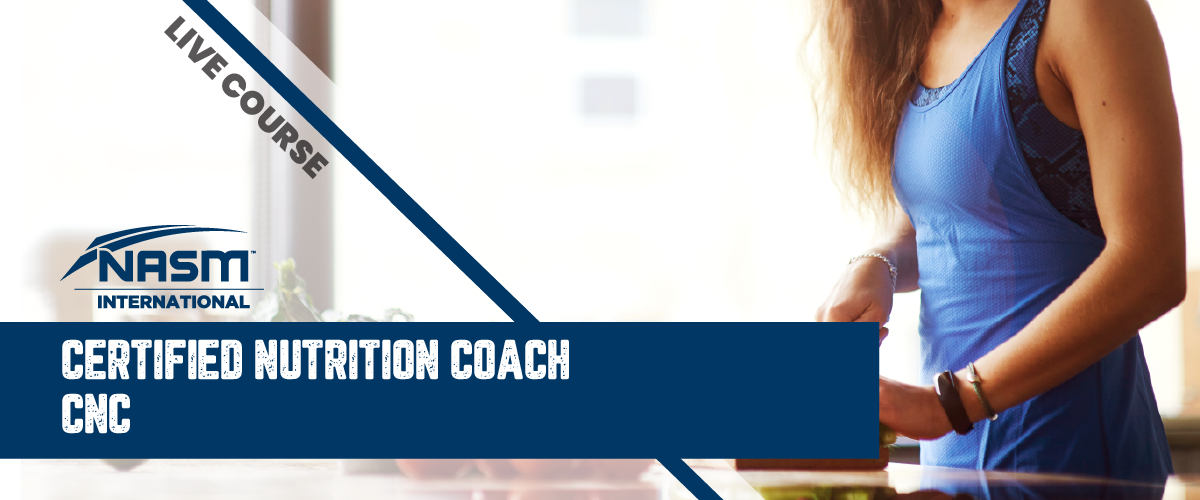 The most comprehensive nutrition program we've ever offered.
In this state-of-the-art interactive program, you'll learn how to put your clients on the healthiest route towards their best selves.
As an NASM Certified Nutrition Coach (NASM-CNC), you'll have the relevant knowledge and abilities you'll need to design and deliver top-quality, individualized nutrition coaching for your clients. You'll be able to use your nutrition coaching skills to increase success in their health- and fitness-related goals.
Increase your skill set – as well as your market value – as an NASM-CNC.
The course includes:
Live workshop on Sunday from 9:00am to 7:00pm
Date: May 23 and 30, 2021
Online Content
Interactive ebook (24 chapters) with embedded
Videos
Downloadable templates and infographics
Knowledge checks (mini quizzes)
Chapter quizzes (15 questions per chapter, unlimited attempts)
100-Question Practice Exam (unlimited attempts)
100-Question Final Exam (three attempts, 70% required to pass)
The NASM Nutrition Certification is a non-accredited certification.  To maintain the certification, you must retake the online certification exam every 2 years.