Introduction to Rebounding
May 13, 2017 at 8:00 am

-

6:00 pm

HK$1800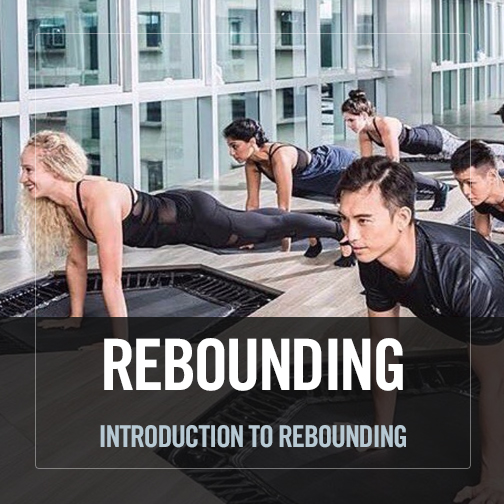 This module will equip you with all the necessary knowledge and skills to teach these three classes (Airbounce/ BeginnerBounce/LED nights). You will learn the best practices of teaching in a group setting, such as projecting your voice, cuing, providing variations for students of different levels, classroom management skills and demonstration techniques etc. There will be plenty of teaching practice so after completing this module, you will be able to teach confidently and explain the different techniques and benefits clearly.
Pre-requisites: Complete the Theory of Rebounding course
Remarks: 1 Introduction to Rebounding manual
Instructor:      Megan Berger
Megan comes from Florida and graduated from the University of Utah's Ballet Department, with a B.F.A. in Performance and Teaching. Megan has trained in Ballet, Jazz, Tap, Lyrical, and Modern Dance since the age of three, and  continued intensive training at workshops hosted by the Joffrey Ballet, The Nutmeg Conservatory, and The San Francisco Conservatory of Dance. Her extensive experience in a wide range of dance styles has allowed her to perform in high profile shows including Cirque Du Soleil, American Ballet Theatre's "Romeo & Juliet," and Hong Kong Sevens Tournament's Starlet Cheerleaders representing Kukri. She has also been a dancer for international artists such as Christina Aguilera, Katy Perry, Kylie Minogue, Akon, and others. Most recently, Megan choreographed the dance numbers for Asian pop stars Wang Jieh and G.E.M. and is now part of BounceLimit's instructor team, adding her enthusiasm and positivity to every class she teaches.
— CERTIFICATIONS —
BOUNCE INSTRUCTOR
PROFESSIONAL CHOREOGRAPHER & DANCER
TRX GSTC & STC
MARKETING
B.F.A. DEGREE IN BALLET
B.S. DEGREE IN COMMUNICATIONS/PUBLIC RELATIONSHIPS
CPR/AED CERTIFIED