Fat Loss Specialization
March 31, 2019 at 9:00 am

-

April 2, 2019 at 5:00 pm

$6,800.00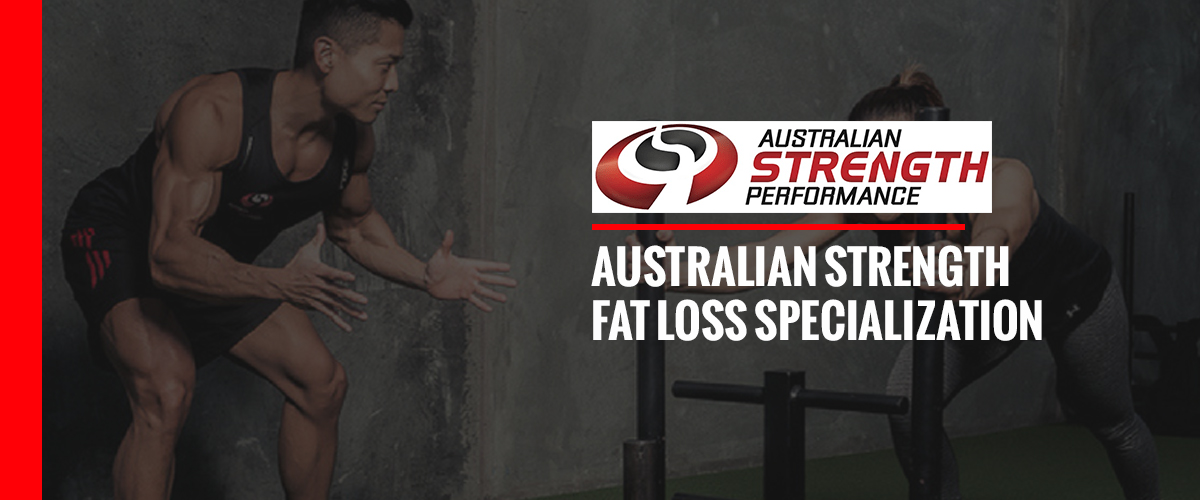 Fat Loss diets, pills and training plans are growing in popularity as the fitness trend now moves towards losing weight and looking leaner. Yet, with the vastness of information, you would be fortunate to stumble upon what actually works for you – health wise and physique wise.
Let's cut through all the confusion. This 3-day intensive is designed to provide you with the knowledge and tools you can use in taking a tailored approach toward yours or your clients fat loss. The course will weigh-up a broad range of empirical and clinical findings as well as critically evaluate industry concepts, fads, diet trends, and find out what actually works!
Understand how to individualize the information and apply it effectively. Whether its general fat loss goals or something more serious like dropping the last 3 percent fat for a physique show, this course will be topics:
Day One:
Training variables that should be considered for fat loss specific programming.
Integration and individualization of training variables.
Application of specific training protocols and workout plans.
Day Two:
An in-depth investigation of other physiological variables often neglected in the fat loss equation such as, inflammation, stress, liver health, detoxification and sleep.
Gender differences, hormones and their role in fat loss.
Digestion, assimilation and defecation – the role of the gut in effective fat loss.
Day Three:
The concept of Optimal Nutrition
Calories and its role -Is it the end all and be all in the fat loss equation? What other factors should be considered and why.
How we can utilize carbs, fats and proteins more effectively in our nutritional plans to accelerate fat loss.
Debunking common nutritional myths and the fallacy of nutritional marketing.
Supplementation – What's effective, their sources and specific application.
Application, individualization and compliance
Who is the course designed for:
Fitness professionals, such as athletes, coaches and trainers
Bodybuilders, physique and bikini competitors
Fitness enthusiasts who want to learn more and take their fat loss knowledge and training specificity to the next level