Animal Flow Advanced Flow Design
August 17, 2019 at 10:00 am

-

4:00 pm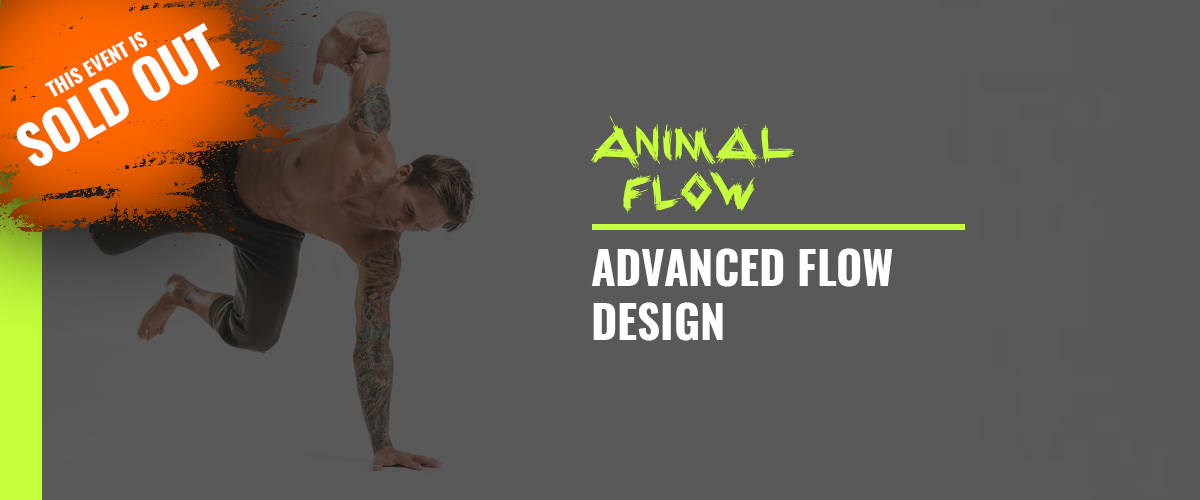 Learn to design and execute higher level flows at the Advanced Flow Design workshop in Hong Kong on Saturday August 17, 2019. This 6 hour workshop is open to anyone who has taken the Level 2 training including anyone who has taken the L2 taking place on August 16, 2019 in Hong Kong.
What's Covered in AFD?
AFD is an intense but super fun workshop focused solely on helping you design and execute higher level flows. You'll learn new moves and trickier transitions, with emphasis on dramatizing the movements and bringing in your personal flair. End the day by performing a creative flow of your design with feedback from your course instructor.
Topics covered include:
Further understanding of energy rolls, redirects and brakes;
How to strategically use tempo changes;
When to use personal style components and flare;
New traveling moves: Baboon, Frog, Traveling Underswitch;
Properly integrating Animal Travels;
Combining L1 and L2 movements;
Tons of new transitions for getting into and out of switches and transitions; and
Design your own flow using creative transitions and individual style.
Who Is Eligible to Attend?
Anyone who has taken the Level 2 workshop may attend AFD. You don't have to completed your L2 test, as long as you've taken the workshop so that you are familiar with the Level 2 move set. Many students take L2 and AFD on the same weekend, which provides a great opportunity to put to use the new moves you learned the day before!