Advanced Functional Anatomy & Biomechanics: Mindsetting the Rings in Motion
May 22, 2018 at 9:00 am

-

5:00 pm

HK$2000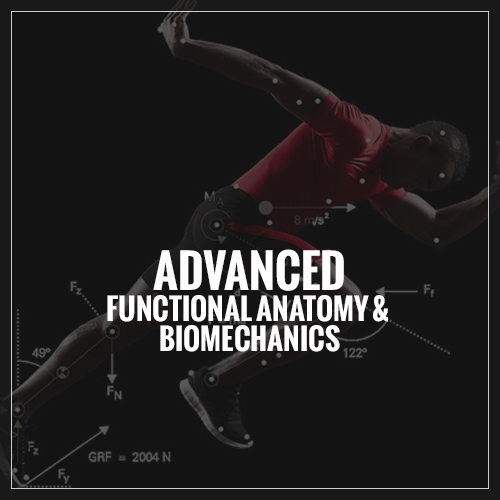 Functional Anatomy and Biomechanics are two of the most common and important exercise science topics Health & Fitness Professionals learn. Yet typically they are taught as separate topics with no seemingly important relationship to each other. Nothing could be farther from the truth as Functional Anatomy and Biomechanics are like fingers and thumbs – they go hand in hand. When we add in fundamental behavior science on mindset, a whole new world and meaning of movement is opened to us!
Join industry expert, Rodney Corn, the former Director of Education for NASM, developer and co-author of the NASM-CPT and NASM-CES courses, as well as Co-Founder of SOMA and PTA Global, as he delivers a compelling workshop tying the human being together into an organized structure of tissues, forces, and mindset.  Learn how to observe movement and discover movement inefficiencies.
This hands-on workshop is designed to practically walk you through a more complete understanding of the human body in action. You will see, experience, and apply the concepts discussed to enhance the movement ability of everyone around you, learning new techniques that you can immediately apply. Walk away with a fresh, practical view of the human being as a whole, expanding your knowledge and understanding of movement and the application of movement enhancement techniques to increase your worth and value as a Health and Fitness Professional.
Course Goal:
The goal of this course is to:
Demonstrate the interconnectedness and meaningfulness of the human body through Functional Anatomy, Biomechanics, and Mindset.
Discuss a fresh look at anatomy and mechanics of the human body.
Provide practical solutions to Health & Fitness Professional to enhance movement.
COURSE OBJECTIVES:
Following this workshop, attendees will be able to:
Discuss the purpose of Functional Anatomy, Biomechanics, and Mindset as it relates to hum movement
Demonstrate the design of he human body
Detail the interconnectedness of the mind and body
Recognize patterns of inefficient movement
Deliver simple solutions to help enhance the movement quality of clients
WHY A HEALTH & FITNESS PROFESSIONAL SHOULD ATTEND:
You as a Health and Fitness Professional should attend this workshop if you desire to:
Expand your value through enhanced and increased practical applications that have been shown to help professionals make more money
Learn new strategies and techniques that have been shown to increase client satisfaction and renewals
Have a more comprehensive understanding of human movement and how to use it to make money
Elevate yourself above your current ability level